Tokyo's Department Store Chic
Tokyo department stores (デパート, depāto) are magical places where designer food and fashions come together to create the ultimate shopping experience. Fashionistas find the hottest looks from designer brands and hard to find niche labels, while hungry hordes head to the famous basement food halls to score some of the most delicious treats the city. In fact, if you're pressed for time and you want to sample the best of food and fashion quickly, these department stores can help you get your maximum fill in a minimum amount of time, but where do you start? There are countless departments stores in Tokyo, and it can be hard to figure out which to visit and which to skip. Lucky for you, we scoured them all and came up with a list of the 10 best department stores in Tokyo. 
---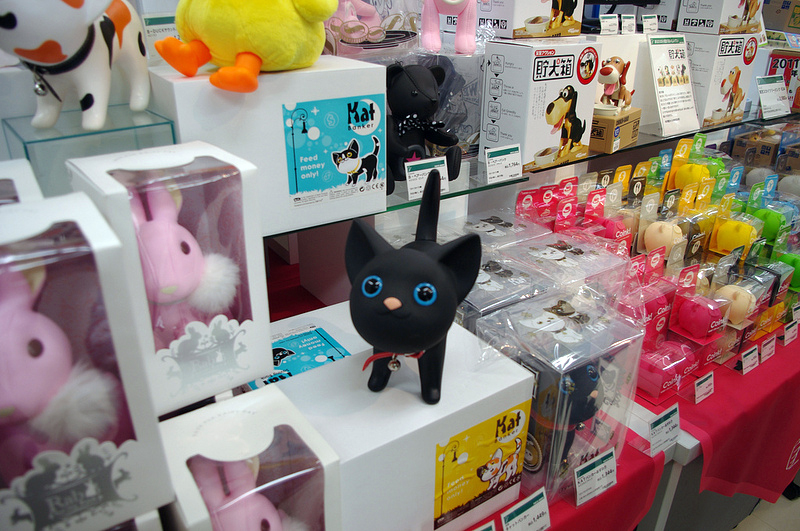 12-18 Udagawa-cho, Shibuya-ku, Tokyo | website
Tokyu Hands isn't your typical department store it's packed with everything from funky pastel hard hats to socks for your chairs, as well as thousands of other items you won't know you need until you see them. This place isn't for everyone, but we LOVE their stylish takes on everyday do it yourself. Looking for a hot pink extension cord? Check! Zebra chopsticks? Yup. Also don't forget your Japanese high-carbon steel nail-clippers that are individually finished by hand. This is THE place to find a quality souvenir that you'll actually use. If you really want to intensify that only-in-Japan feeling, head over to the Ikebukuro branch where 20 cats roam free in the store's cafe—Nekobukuro.
---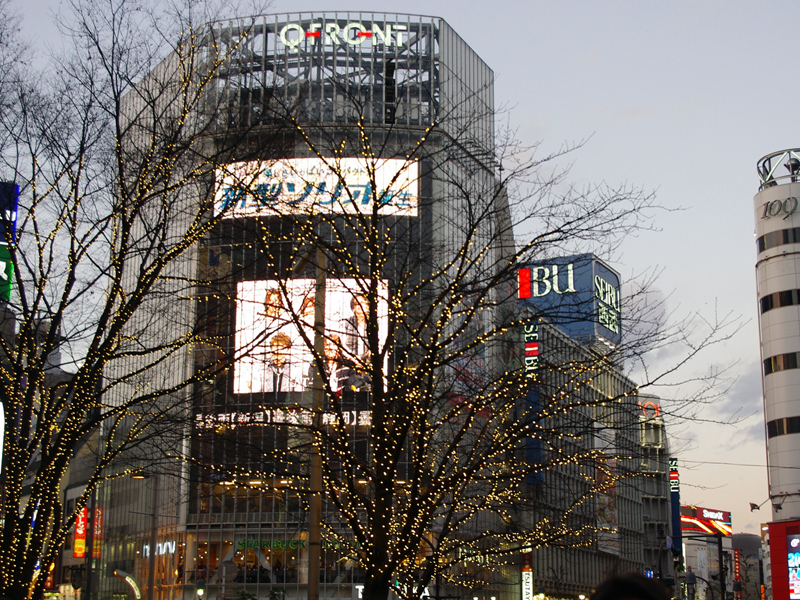 21-1, Udagawa-cho, Shibuya-ku, Tokyo | website
Everyday tens of thousands of Japanese visit Seibu department stores to ravage the food halls, and take in their innovative fashion displays from up and coming designers. This department store (unlike most others in Tokyo) has a great selection of affordable goods, with two of their house brands having been spun off into Muji and Loft, two other lifestyle shops you should make a point to visit during your stay.
---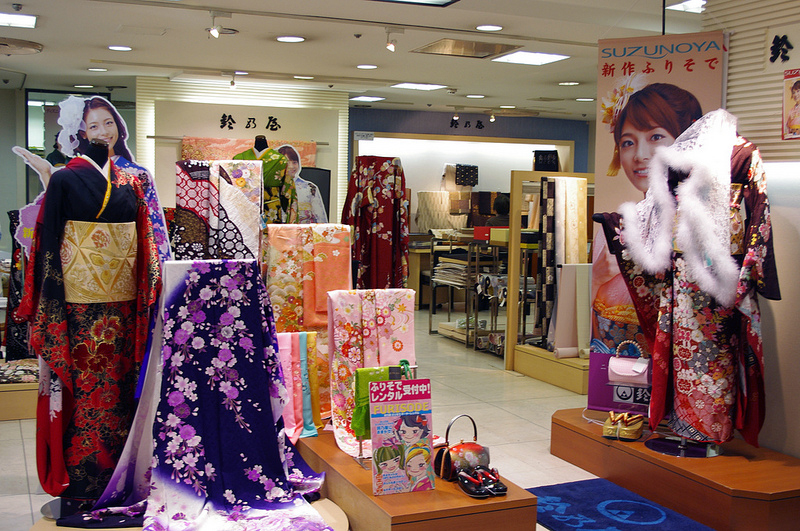 1-1-4 Nishi-Shinjuku, Shinjuku-ku, Tokyo | website
The Keio department store in Shinjuku is 11 floors of food, clothing, and accessories. This place caters to whole family, and across many budgets from the super luxe to the down-right affordable. This place has a great selection of Japanese made items, including the Kimono department that has some truly amazing silks. Our favorite place is the seventh floor, which has a giant selection of Sanrio characters including Hello Kitty, as well a stationary department that's buzzing with Japanese teens. 
---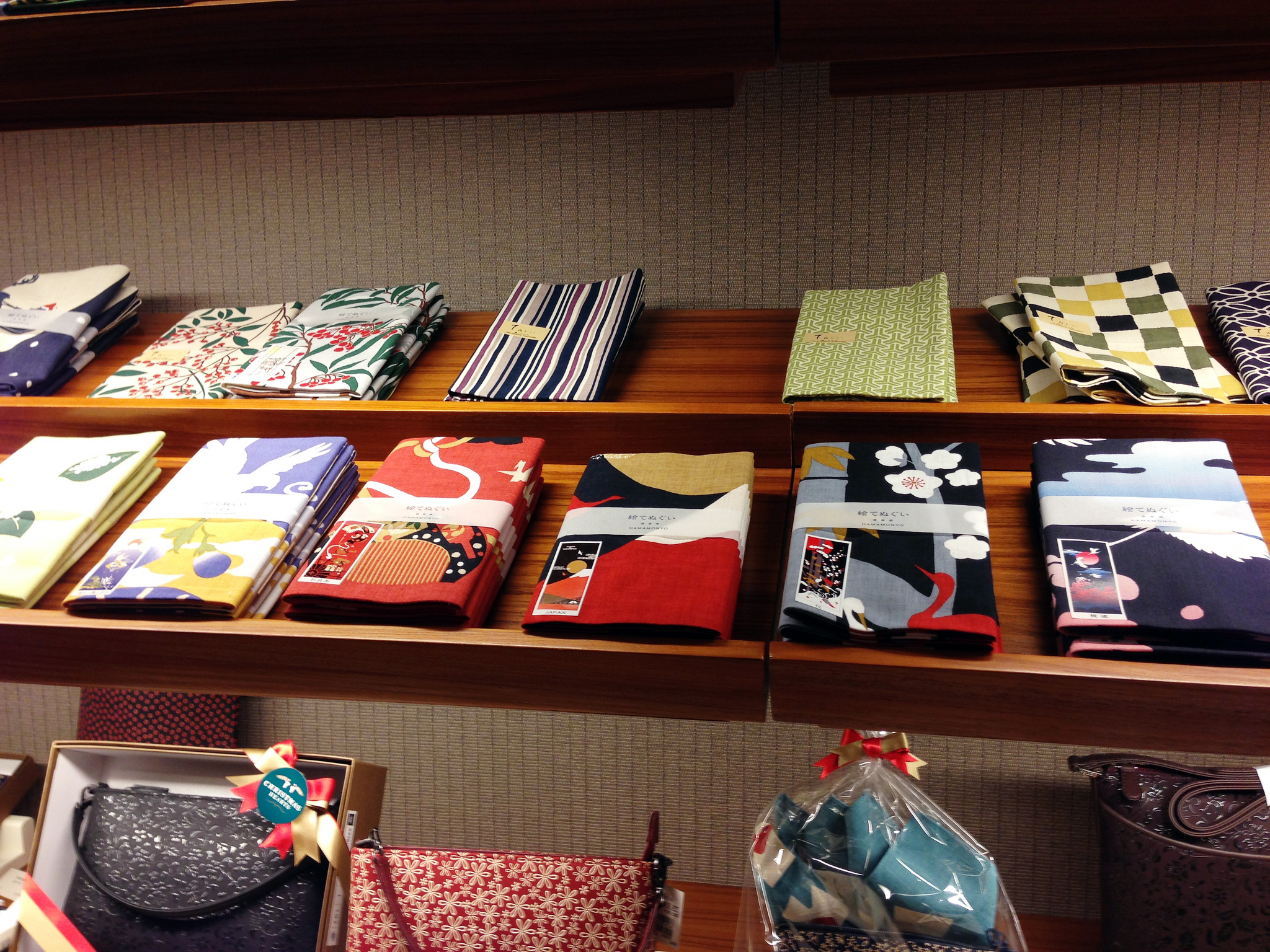 3-6-1 Ginza, Chuo-ku, Tokyo | website
Smack in the middle of swanky Ginza, is the Matsuya department store—a place known equally well for it's rotating art exhibits as it's luxurious selection of clothing, food, and accessories. Sure there's a ridiculously large collection of international designers in this place, but you're in Ginza—there's tons of that. Don't waste your time looking at the same things that are merchandised in every store around here, head up to the 7th floor, where you'll find traditional Japanese gifts, kimonos, home accessories, and art. If that isn't catching your fancy, wander over to the apparel department and look for some of the lesser known contemporary brands that are hanging alongside their international brethren. Before you leave make sure you make a stop at Gateau Festa Harada near the main entrance and pick up some Japanese rusks. Gouter de Roi are the main attraction at Gateau Festa Harada, these sugared bread treats are super popular in Japan and make a great gift to bring home.
---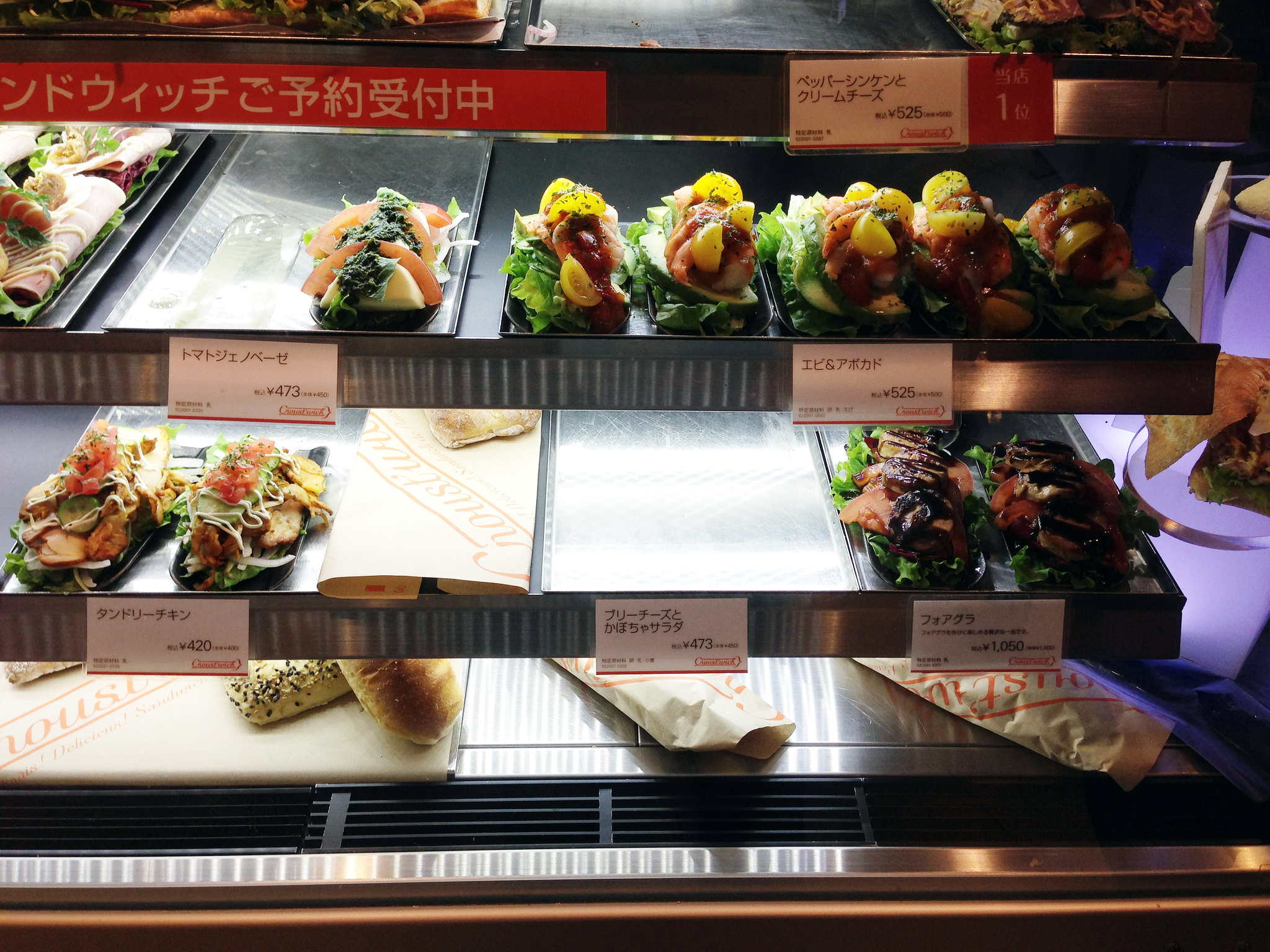 1-4-1 Nihonbashi-Muromachi, Chuo-ku, Tokyo | website
Mitsukoshi is the oldest Japanese department store brand (it's over 341 years old) and with good reason. While the Kimono department has been bringing people in for over three centuries, the main attraction in our opinion is the two floors of fried, baked, and pulled deliciousness in the food hall located in the basement. Hand-pulled soba noodles, tonkatsu cutlets, and Laduree macaroons are just the start of the delectable eats you'll find here. Don't want to drag it back to your sad hotel rooms? Locals are often upstairs on the 9th floor open-air patio eating their finds.
---
3-14-1 Shinjuku, Shinjuku-ku, Tokyo | website
The Isetan department store in Shinjuku is considered to be Japan's most influential brand, often setting trends in fashion and food as far as Paris. Despite the power, they keep it light and young by putting major focus into their junior brands. The real thing we love here though, is the food hall that contains arguably the best assortment of fine French pastry shops east of Paris. You'll even find a plus size clothing department on the second floor, an incredibly tough thing to find in Tokyo. 
---
1-11-6 Jingumae, Shibuya-ku, Tokyo | website
You've probably heard of the infamous Harajuku kids that live and breathe fashion? Well this is the center of their universe . The Laforet Harajuku department store has the tough job of keeping up with the trends in Tokyo, which incase you haven't notice, change by the week. Fittingly, Laforet Harajuku has come up with a space located just inside the entrance called "Entrance Booth", where the brand, shop, and displays rotate every few days. You'll often see Western celebrities lurking anonymously amongst these kids trying to look for that unique something everyone will ask about when they get back home.
If the Lolita look is what you're after head to the lower levels where you'll find Angelic Pretty, a store that caters to that sweet Lolita vibe. Laforet Harajuku has a bit of everything from European style streetwear to Japanese subcultures covered (think Lolita, Mori, decora, Visual Kei etc…) so if you're into fashion make sure Laforet Harajuku is on your list.  If you have no idea what any of those subcultures are, check out Japanese Street Fashion 101 for an overview of some of the most common fashion subcultures in Tokyo.
---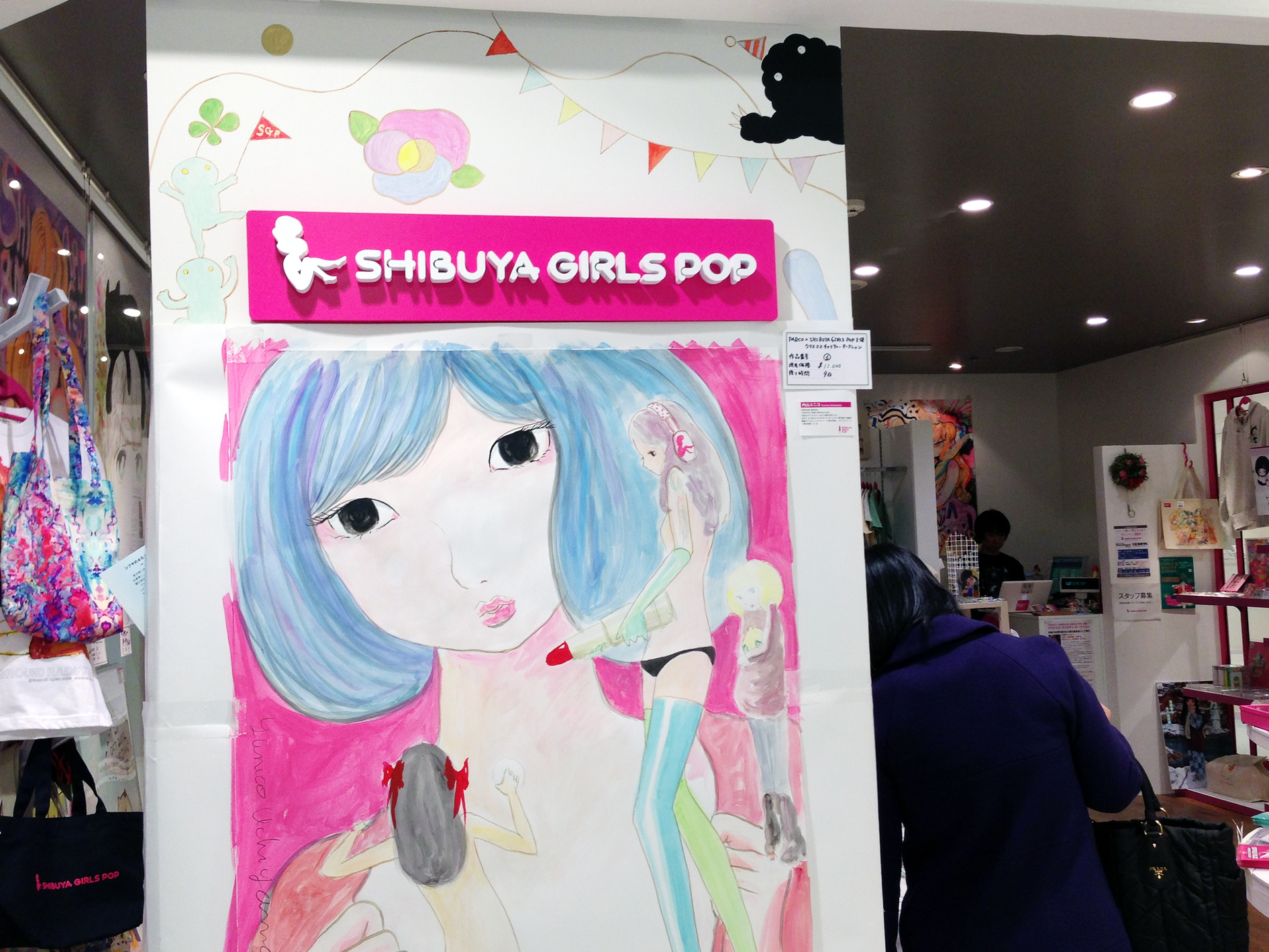 15-1 Udagawa-cho, Shibuya-ku Tokyo, Tokyo | Website
The Shibuya neighborhood is famous for it's love of Tokyo's vibrant youth culture, and Parco department store is a tribute to just that. This department store spans 3 huge buildings, each with several levels of food, fashion, and culture to explore. Parco 1 (the main building) is where you should start, this is the place you'll find the latest and greatest fashion and get to know some of Japan's favorite brands. On the third floor of Parco 1 there's a museum that features rotating exhibits from popular photographers, designers, and illustrators. The sixth floor is dedicated to Japanese pop-culture displaying the newest street fashions that are popular in Shibuya. Parco 3 has a solid collection of junior streetwear labels from brands like Lowerys Farm, Stussy, Retro Girl, Supra, and KBF.