Lacy and Racy
A Guide to New York's Best Lingerie for Valentine's Day.
So it's almost the 14th of February and you know what that means, a sea of pink and red with hearts galore are being shoved in your face left, right, and center. If you happen to be in New York this year, you'll likely find knee deep snow threatening to ruin that awesome shoe you planned to pair with your LBD for the big night. Well there's nothing we can do about the weather (sorry we're not that powerful yet) but we can help you figure out exactly what to wear underneath that LBD to express your wild (or not so wild) side.
Here is our guide to the best lingerie shops in New York where you can find your perfect lingerie look this Valentine's day. And hey, if you're not coupled up why not take this opportunity to make-over your lingerie drawer, it could just be the push you need to get out there and find your soul mate.
This is the perfect place to give yourself a little lingerie make-over. The pieces here are selected carefully for everyday luxury, the kind of lingerie a girl can feel good about wearing all year long. So if you're single or on a first date and just want to feel as sexy as you look, get yourself over to Marc and Max to upgrade your unmentionables. 
---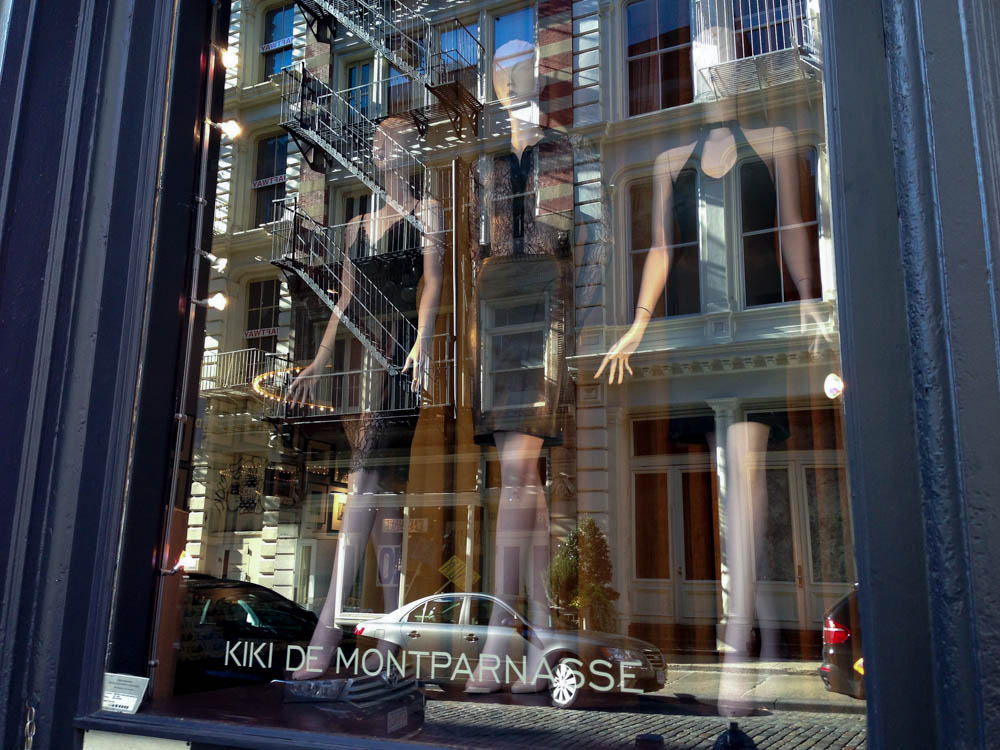 Been with your partner for a while and plan to rekindle some of the magic this year with a little 50-shades-of-sexiness? Than you'll want to make a visit to Kiki de Montparnasse for their unique collection of upscale, uber sexy lingerie and accessories. Besides the amazingly sexy threads that will be sure to have your significant others jaw on the floor you'll also find great accessories like blindfolds, whips, cuffs, elbow length gloves, corsets and many other 'instruments of pleasure' you can use to spice up your Valentine's Day.
---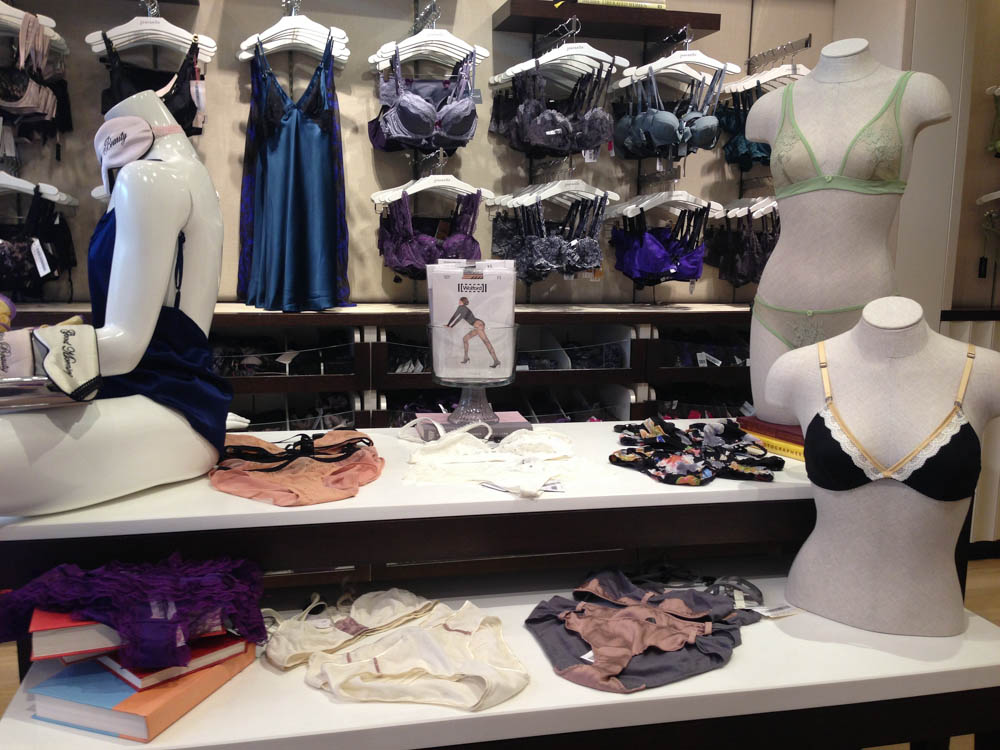 If the thought of decking yourself out straps and strings makes your stomach turn, fear not you can still find something perfect to wear under that outfit that will have you feeling like yourself, only sexier. Journella stocks a great selection of silk and lace that every girl will want to stock up on. So if you want to step up your game without going over-the-top or if you're alone this year and plan to give yourself the gift of a shopping spree, this is the place to start.
---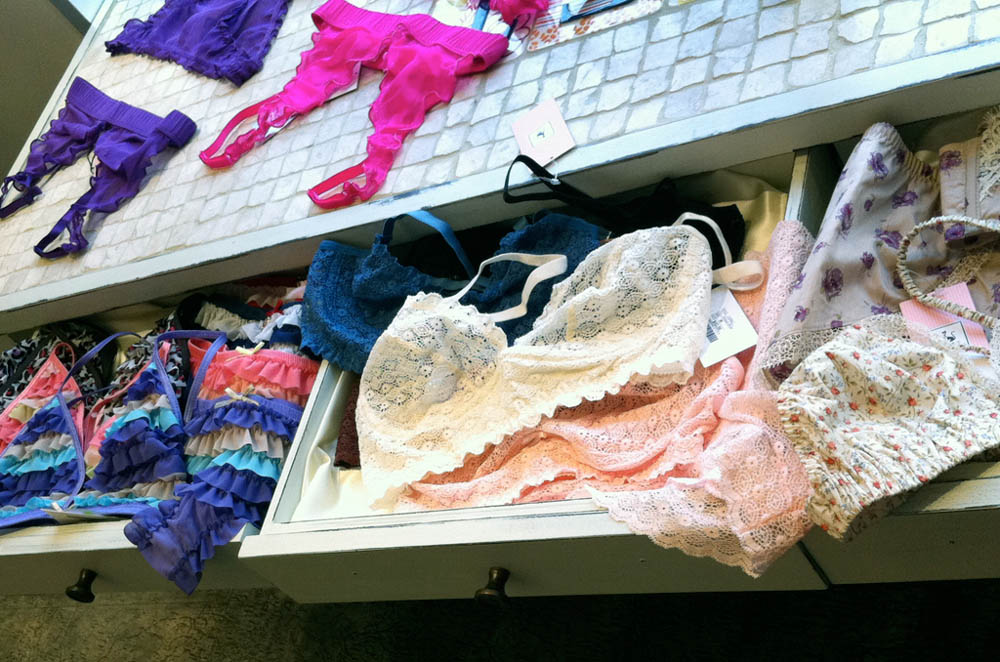 Are you the girl next door or maybe planning to play innocent this year? Either way if you prefer something sweet and cute with lace and frills Kaori's Closet is the lingerie shop for you. This shop specializes in Japanese style lingerie that's girly and pretty every single time. Bright colors and sweet floral prints line the shelves here and will be sure to put a little pop in any Valentine's Day outfit. 
---
This one's no secret. This UK brand is known for their over-the-top high-end, saucy styles that walk the line of sexy and playful every time. If you're looking to make a statement this year and give your partner some extra special this shop will have you skipping those dinner reservations in no time.
---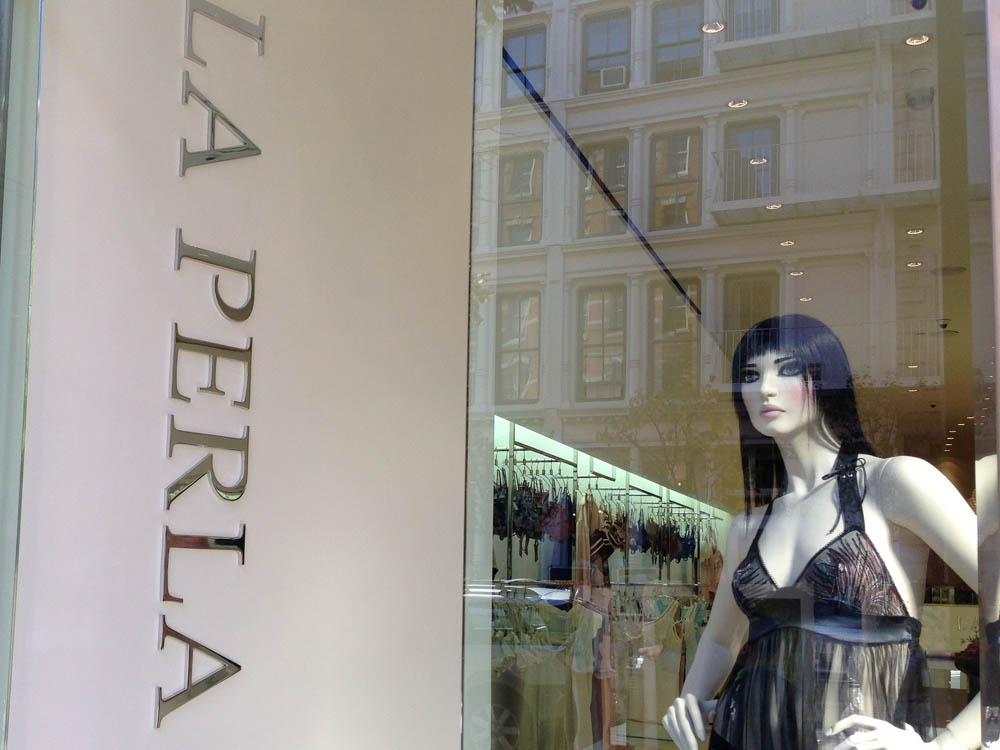 For lady-like lingerie with serious clout head to La Perla to snag some lovely unmentionables from these Italian undergarment masters. Everything here is decked out in delicate lace, tulle, and silk, each piece makes you feel like you're wearing a million bucks. 
---
And one last note on lingerie for Valentine's Day. Fellas if you plan on purchasing something saucy or sweet for your deserving lady, perhaps take a different route this year with a gift certificate given a few days prior to Valentine's Day. That way your better half can get exactly what her heart desires and not a be disappointed with an ill fitting set that doesn't speak to her inner sex kitten, just a thought.