Killer Kicks & Limited Edition Style
A guide to Harajuku's best sneaker stores
Sneaker heads and the shoe obsessed will vouch for us here when we say there's really nothin' like a fresh pair kicks—especially when those kicks are hard-to-find limited editions. In Harajuku, where fashion is practically a religion and limited edition is the gospel, you can score some of the sickest—and craziest—sneakers in the world. Check out some of our favorite sneakers joints in Harajuku, that'll keep you looking fresh.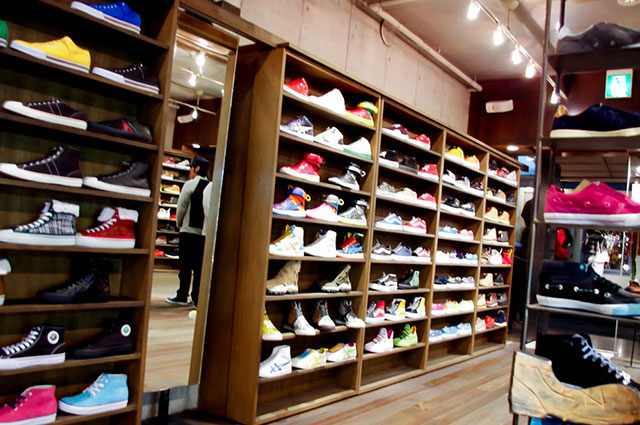 This tiny storefront in Harajuku carries one of the best selections of urban sneakers in Tokyo. You'll find a nice collection of tough to find styles from Vans, Adidas, and Nike, all lined up in a neat row waiting for you to drool all over them. 
---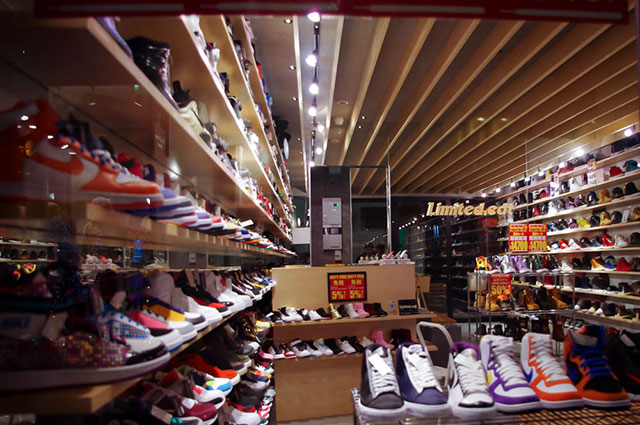 As the name suggests limited edition kicks are what this place specializes in, and do they ever.  Packed in tight from floor to ceiling this small shop carries some of the best colorful sneakers for both men and women. Not all the styles are limited but most are, so you'll have plenty of fun sorting through the hundreds of styles.
---
Chapter is known for always having the newest styles from the hottest brands like Supra, Adidas, Creative Recreation, Native, Reebok, and Nike. We love that this shop does a ton of collaboration pieces with big brands to create some special styles you can only get here.
---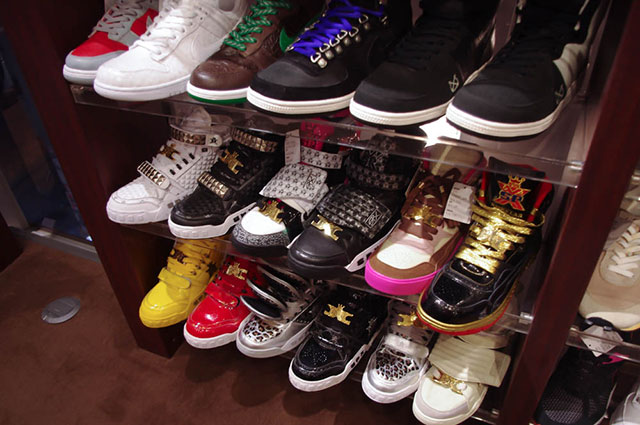 This might be our favorite place to score some of the best sneakers in Tokyo. The entire store is dedicated to hard to find, limited edition kicks, and the entire sneaker culture surrounding them. Music and art are a big part of this whole world and Kicks Lab represents all aspects, it's not unheard of to find DJ's spinning or Tokyo's best sneaker artists hanging out here. Although you can drop by and purchase a pair of their killer stock, you can also trade in your old kicks for something new and fresh, and that's the best part.
---
This is actually a skate shop that covers the skate genre in full, but the sneaker wall boasts tons of premium names like Nike, Emerica, ES, and Adidas. There are always a few special limited edition sneakers mixed in to their core selection. Since they are primarily a skate shop most of the sneakers you find here will have a skater slant.